Moderator: Moderators
ASRock Fatal1ty Z68 Professional Gen3 *_* Intel(R) Core(TM) i7-2600K CPU @ 3.40GHz *_* MSI GeForce® GTX 1050 Ti 4GT OC *_* AR5416 Wireless Network Adapter {AR5008802.11(a) bgn} *_* Mémoire totale 8 Gio *_* linux-4.20.0 *_* Sabayon KDE-5 *_*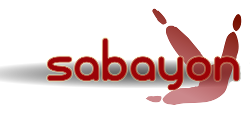 ---
Merci pour le lien!
Ma philosophie d'apprentissage : essayer, et si ça casse, essayer de réparer.
My learning philosophy: try it, and if it breaks, try to fix it.
---
Sagely Hen
Posts: 1989
Joined: Wed Jan 03, 2007 21:01
Location: 31.324270, -113.585511
Firefox Icon looks very nice and the pool table yes please.
Gnome is loading nice.
Code: Select all
http://www.tarabaz.it/sabayon/SFONDO-ULTIMO-2560X1600.jpg
---