Moderator: Moderators
I have a Logitec M705 wireless mouse, and the scroll wheel speed in Sabayon is too fast. I tried imwheel, but it didn't work, as did mousewheel adjustments in Firefox. How do you adjust the mouse wheel scrolling speed in Sabayon?
Last edited by
MikeDee
on Sun Dec 08, 2019 4:38, edited 1 time in total.
---
I fixed the problem! My mouse has an on/off switch on the bottom. I turned it off, waited a few seconds, then turned it back on and now it's working much better! I rebooted to make sure it still works.
---
Merci j'ai résolu!.
ASRock-Z68 Professional Gen3 *_* Intel(R) i7-2600K CPU @ 3.40GHz *_* MSI GeForce® GTX 1050 Ti 4GT OC *_* AR5416 Wireless Network {AR5008802.11(a) bgn} *_* Mémoire totale 8 Gio *_* linux-4.19.0 *_* Sabayon KDE-5 *_*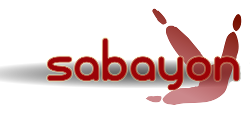 #
&&
fotoabc.it
&&
---