Hello. I've installed Sabayon 14 with Gnome 3.10. I've downloaded some gtk themes from gnome-look, and I extracted them to /usr/share/themes. With some themes the is no problem: (Numix)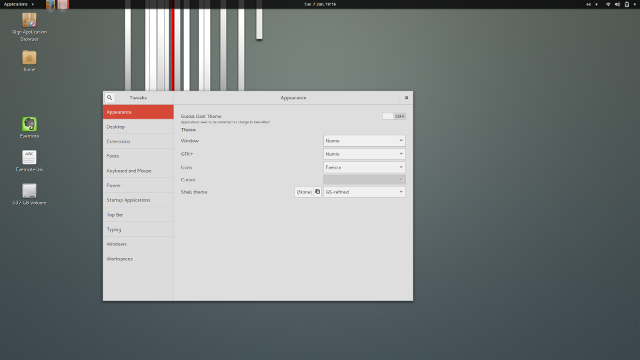 But with many GTK+ themes this happens:
The Wallpaper is replaced with the window color, and I can't change it. The wallpaper only appears when I use the activities button.
Also, this doesn't happen in Fedora 20, I can use those themes without problem.
Any help or hints would be appreciated.