When you use GDM/KDM as loginmanager and start a LXDE session, you have the feature of mounting drives, like cdroms and usb sticks. Using lxdm 0.30 doesn't enabled this feature, so booting with lxdm and entering a lxde session shows up no external drives like cdrom or usb stick anymore.
Also in pcmanfm 0.97 - the drives are invisible in the sidebar.
I just rebooted to GDM, just to be sure it happens only when using LXDm, e voila - everything like normal, the mounting features work, the drives are there.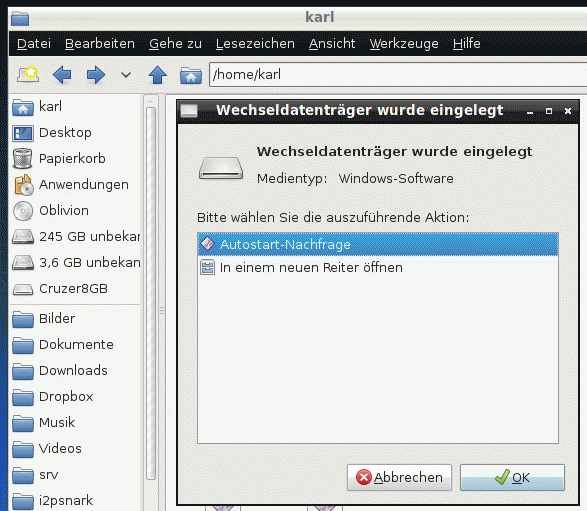 Of cause, within a lxdm startet session, as root and via mount the drives can be mounted.