Moderator: Moderators
Selected ist the normally bright version of Adwaita but it's definitely almost as dark as the dark version of it.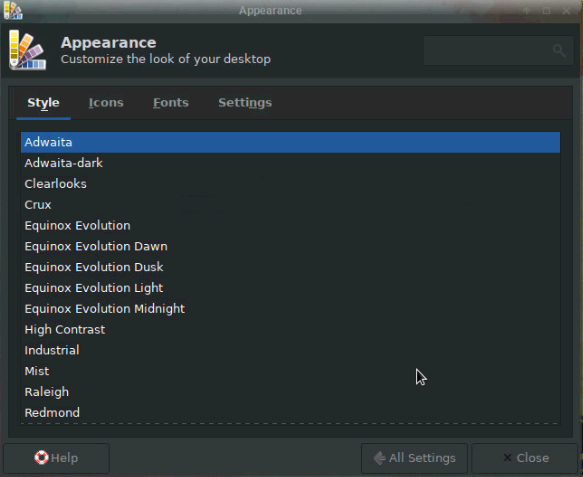 ---
Sagely Hen
Posts: 8177
Joined: Sat Mar 10, 2007 5:40
Location: United Kingdom
Contact:
If ~/.config/gtk-3.0/settings.ini looks like the following:
Code: Select all
[Settings]
gtk-application-prefer-dark-theme=1
try changing '=1' to '=0' to see what happens next time you login/reboot.
---
Indeed this changed the behavior. Should be changed in the DAILY ISO too.
---
If this is a bug, file a report.
---
The fix work for most parts, but application dialogs like in gimp look strange now. Font color bright on bright background.
---
---
Sagely Hen
Posts: 8177
Joined: Sat Mar 10, 2007 5:40
Location: United Kingdom
Contact:
Common problem when you mix GTK-based apps with a Qt-based DE. You'll have to play around with the system settings. Try, for example:
https://superuser.com/a/1286452
---