Hello,
I finally decided to install sabayon linux on my laptop. I updated my BIOS to the latest version (as far as i know its already an UEFI/BIOS mix) and after some trouble I was finally able to boot from USB-stick (the ux31 a doesn't have a CD-Drive). Here are some pictures showing my BIOS-Settings:
So I was finally able to Boot from USB
Settings 1
Settings 2
Settings 3
Settings 4
"How to reproduce"
So I booted from USB-Stick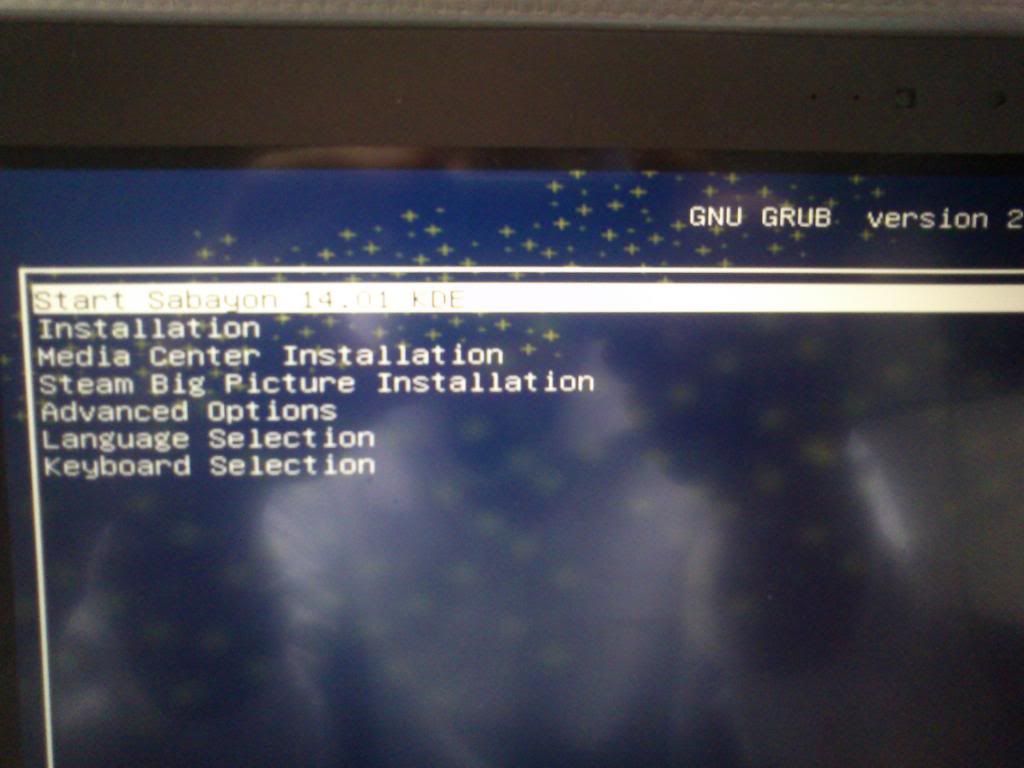 and pressed "installation" on the selection screen and a few seconds later i get the following error message:
No iscsi initiator found
Media not found
No bootable medium found. waiting for new devices..
Media not found
Could not find CD to boot, something else needed
Please file a bug report with this message
picture: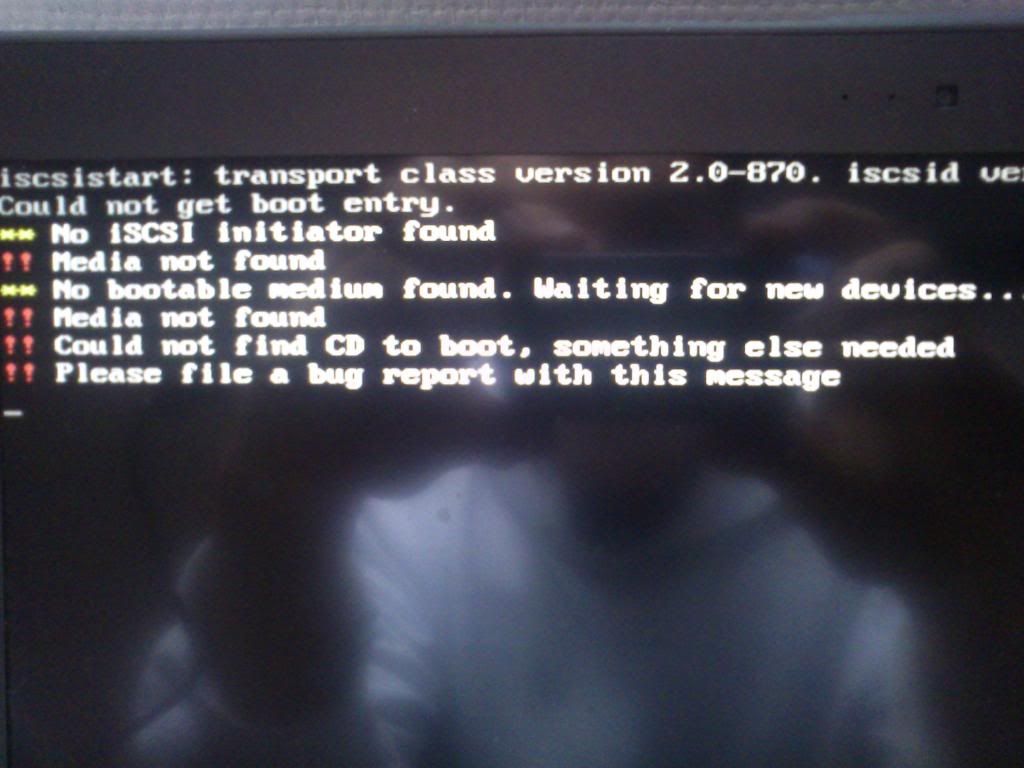 "What you did prior to breakage"
This is the first time I try to install sabayon-Linux
"What OS/DE are you running"
At the moment I am running win 8.1 on one Partition (128GB) and have an empty partition of the same size (128GB) for Linux
"Logs"
None
"Errors"
As seen on the picture above
"Hardware"
Output of Dxdiag:
http://pastebin.com/XyHKtnqY
256 Gb Adata SSD, intel i7, intel HD 4000 Graphics, 1920x1080 resolution
So I think this problem is somehow related to my BIOS-settings but I have no clue what it could be.. Thanks for your effort people!!
Tim