Here are a couple of comic strips that make me chuckle:
Top 5 Linux references in pop-culture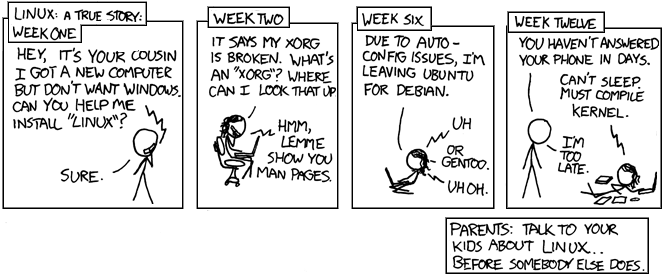 xkcd - A webcomic of romance, sarcasm, math, and language.
And, if you don't know about it already,
Linux Hater's Blog
is obligatory reading. Hilarious, and a lot of truth in it too.
Any other amusing Linux-related sites or comic strips/pictures you have come across?
"A little nonsense now and then
Is relished by the wisest men"
A Little Nonsense, Suffocating The Bloom (1992), ECHOLYN.