I like the new feature Google added to the search page. Being able to add custom pictures is
great. Now they need to add the option of having 4 or 7 pictures that change every few minutes.
So, I had some free time an did cut and paste from wall papers I have. Here is a screen shot of
my Google Search web page: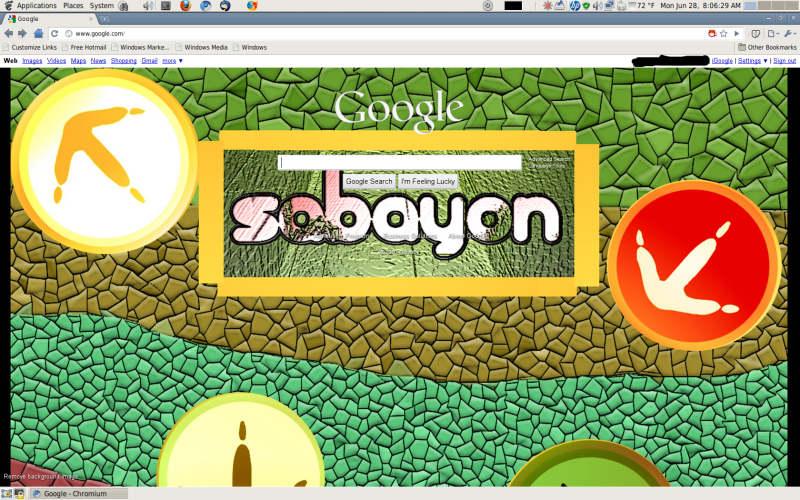 Also here is a screen shot of my desktop too ...