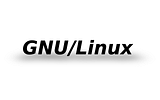 I wanted to post this on KDE-Look.org, but apparently there are several kinds of bootsplash and i'm not sure which one Sabayon uses now, so i'm posting it here. I can't test other resolutions, so i just made the one that works for me. 1920x1600 sized images are included for resizing.
What is still missing?
What should i change?
Other suggestions/criticism?
Download (updated):
http://amoebios.wikispaces.com/file/vie ... splash.zip